Critical Theory & Philosophy Reading Group Overview
Our Critical Theory & Philosophy Reading Group is designed for life-long adult learners wanting to read and grow outside of academia in an online group setting. This group includes written discussion forums, live video discussions, and access to a private Facebook group to build an intellectual community and continue the conversation.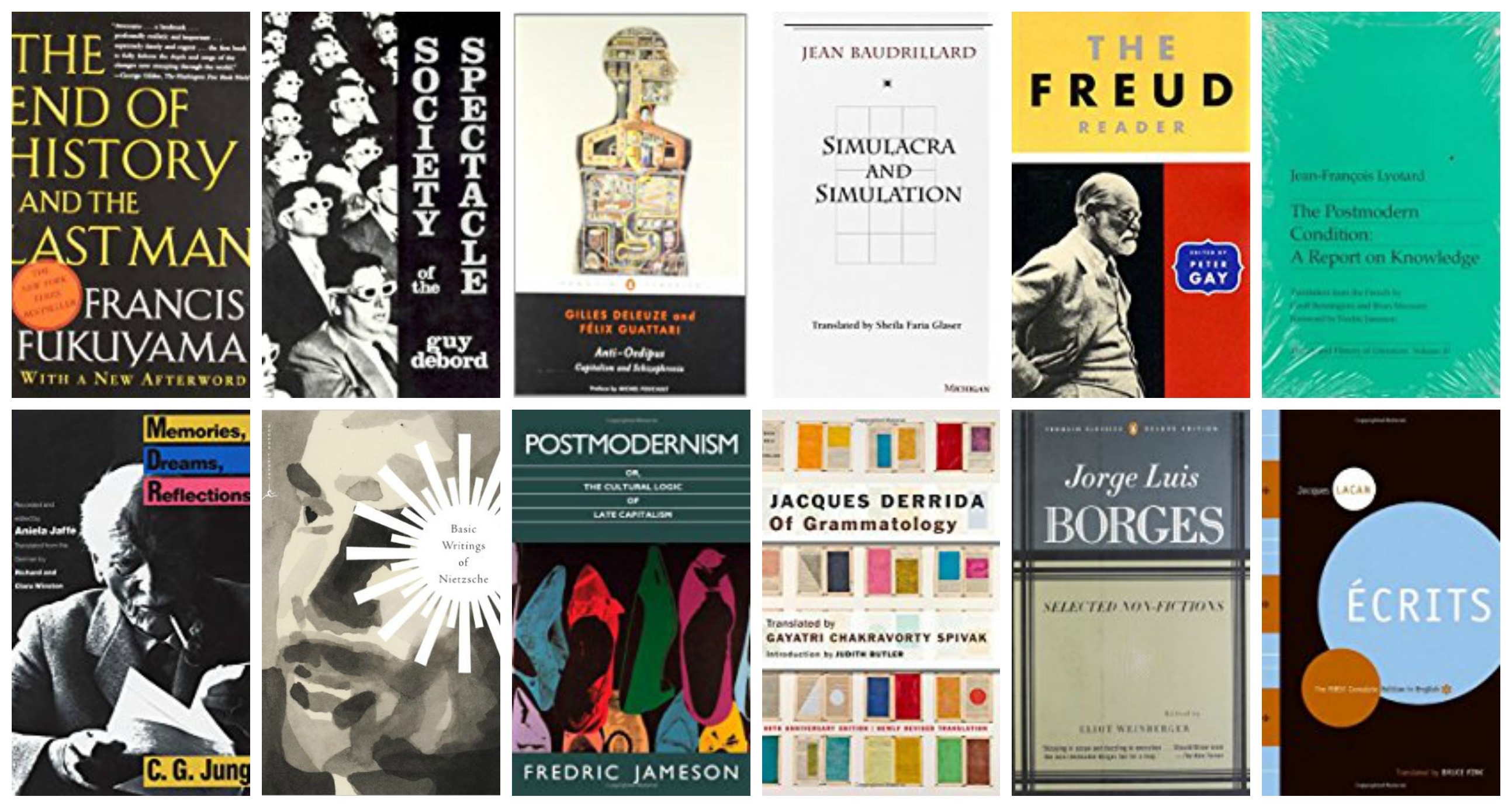 2018 Readings

The 2018 reading list spans the entire 20th century, starting with Friedrich Nietzsche and Henri Bergson in 1896 and ending with Noam Chomsky in 1995. We read everything from existential thought to postmodern discourse to psychoanalysis to aesthetics to political theory and beyond. The readings are usually around 10-20 pages with a few exceptions in which participants are encouraged to read a longer excerpt or the entire book. In almost every case, there is a PDF version of the reading uploaded into our course, but when there are Kindle, Paperback, or Audible versions available, I link to those as well.
---
Foundational Thinkers
Some thinkers are so profound they influence everyone after them. This reading group offers participants a chance to read and discuss these foundational ideas. I have selected one main text from each thinker that will be helpful moving forward in our group. These readings are not formally scheduled, but participants are encouraged to read through them at their earliest convenience.
---
Discussion Forum
Each participant is encouraged to sign up to lead one discussion on a thinker of their choice. Participants will email discussion questions to me one week before the reading is scheduled. I will upload them into the course shell with my own introductory comments for others to respond to. Discussion leaders are encouraged to monitor the discussion for their chosen week in an effort to respond to other participants and guide the understanding of the reading group as a whole.
---
Live Discussions
This group meets together once a month to discuss two readings and any supplemental material referenced. The two discussion leaders for the month will help me guide the live discussion to ensure participants understand each thinker's argument. Discussions will be recorded and uploaded into the course shell within a day or two for participants to watch.
---
Facebook Group
Our Critical Theory & Philosophy Reading Group includes access to a private Facebook Group with other participants in our reading group. All participants are encouraged to share photos, articles, videos, or anything else related to our reading or thinkers we discuss. Additionally, there are events created to keep participants on track with the reading and live discussions.