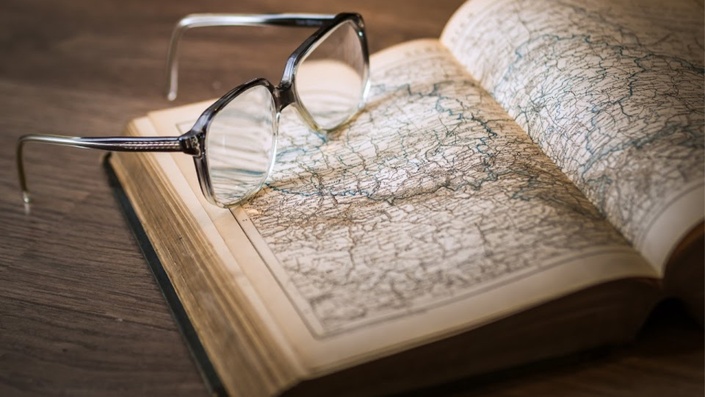 2666 by Robert Bolano
Online Course
THIRD ASCENT
2666 by Roberto Bolano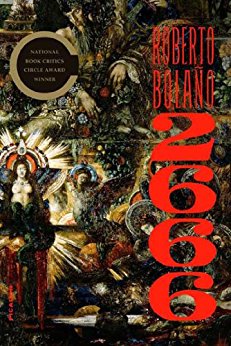 "On the subject of art, a politician with power is like a colossal pheasant, able to crush mountains with little hops, whereas a politician without power is only like a village priest, an ordinary-sized pheasant."
We are almost home. Fifth stage, third ascent, "2666," Roberto Bolano's posthumously published masterpiece, earned the New York Time's distinction of being the best novel of the first ten years of this century.
Here literature takes a central role as the novel, originally considered to be published as five separate works, organizes around the search for a missing poet by a collective of critics who have made the study of his work the central purpose of their lives.
The search leads them to the fictional city of Santa Teresa, on the US/Mexico border, where a grim series of murders of more than 500 young women over the period of a decade, presents the actual reality of Ciudad Juarez, upon which Bolano based much of the story.
Bolano was first and foremost a poet, and his writing about the darkest of subjects, including the horrors of the Russian march across Germany at the end of WWII, the Holocaust, the crime scenes in present day Mexico, and the scandalous hidden life of the central figure in the story, sings off every page. This book, widely acclaimed and the winner of numerous literary awards, unifies all that we have explored thus far on our journey into a singular work that is the epitome of a reader's novel. Important themes on art, reading, political and personal power, identity, and redemption play out across a landscape that looks apocalyptic from above, but up close, we see it filled with grim, grasping life in all its wondrous beauty and perpetual terror.
In one scene, Bolano waxes brilliantly on the decline of reading, comparing the reading habits of a bookish young pharmacist in the following:
"Without turning, the pharmacist answered that he liked books like The Metamorphosis, Bartleby, A Simple Heart, A Christmas Carol. And then he said that he was reading Capote's Breakfast at Tiffany's. Leaving aside the fact that A Simple Heart and A Christmas Carol were stories, not books, there was something revelatory about the taste of this bookish young pharmacist, who ... clearly and inarguably preferred minor works to major ones. He chose The Metamorphosis over The Trial, he chose Bartleby over Moby Dick, he chose A Simple Heart over Bouvard and Pecouchet, and A Christmas Carol over A Tale of Two Cities or The Pickwick Papers. What a sad paradox, thought Amalfitano. Now even bookish pharmacists are afraid to take on the great, imperfect, torrential works, books that blaze a path into the unknown. They choose the perfect exercises of the great masters. Or what amounts to the same thing: they want to watch the great masters spar, but they have no interest in real combat, when the great masters struggle against that something, that something that terrifies us all, that something that cows us and spurs us on, amid blood and mortal wounds and stench."
Here, Bolano shares with us the reason we undertook this quest. Here is the thing that will spur us on to the highest peak.
Your Instructor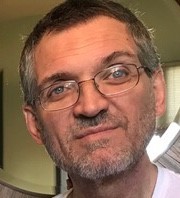 Many years ago, deep in the heart of Texas, Stephen fell in love with long, dense novels that most of his friends and family found better suited for pressing flowers or propping up a broken table leg than as something to crack open and read. He found these books opened his mind to rich experiences with an immediacy that simply didn't exist in day-to-day life.
Graduate level courses in Faulkner and Milton at Trinity University in San Antonio, along with continuing obsessions with Shakespeare, World Mythology, and the life changing discovery of Aristotle's "Poetics" led him to consume much of the literary canon, participate in workshops on the craft of writing, and help organize and lead discussions in a book club of serious authors, academics, and journalists studying literary craft for nearly ten years.
Stephen worked in retail sales and management for over forty years, the last fourteen as a bookstore manager, before retiring to his great passions of learning through reading great literature, writing, and sharing his experience with other bibliophiles.
He is also continuing his mythology and self-discovery studies as a student of Dr. David Frawley, studying the Vedic sciences and philosophy. His personal philosophy comes from from the great Zen teacher, Shrunyu Suzuki:
"The goal of practice is always to keep our beginner's mind...in the beginner's mind there are many possibilities, but in the expert's there are few."

Frequently Asked Questions
When does the course start and finish?
The course starts now and never ends! It is a completely self-paced online course - you decide when you start and when you finish.
How long do I have access to the course?
How does lifetime access sound? After enrolling, you have unlimited access to this course for as long as you like - across any and all devices you own.
What if I am unhappy with the course?
We would never want you to be unhappy! If you are unsatisfied with your purchase, contact us in the first 30 days and we will give you a full refund.