What am I Going to Get From This Course?
You will deepen your appreciation of Hard-Boiled Wonderland and the End of the World and understand some of the more dominant themes that Murakami explores. Stories are designed to entertain, but they are far more amusing when fully understood. While Murakami is a popular author and has a sort of cult following, readers are rarely given the chance to unpack his work in a community or learn about it beyond a few online book reviews. This course brings readers and ideas together for a dynamic and low-pressure learning experience.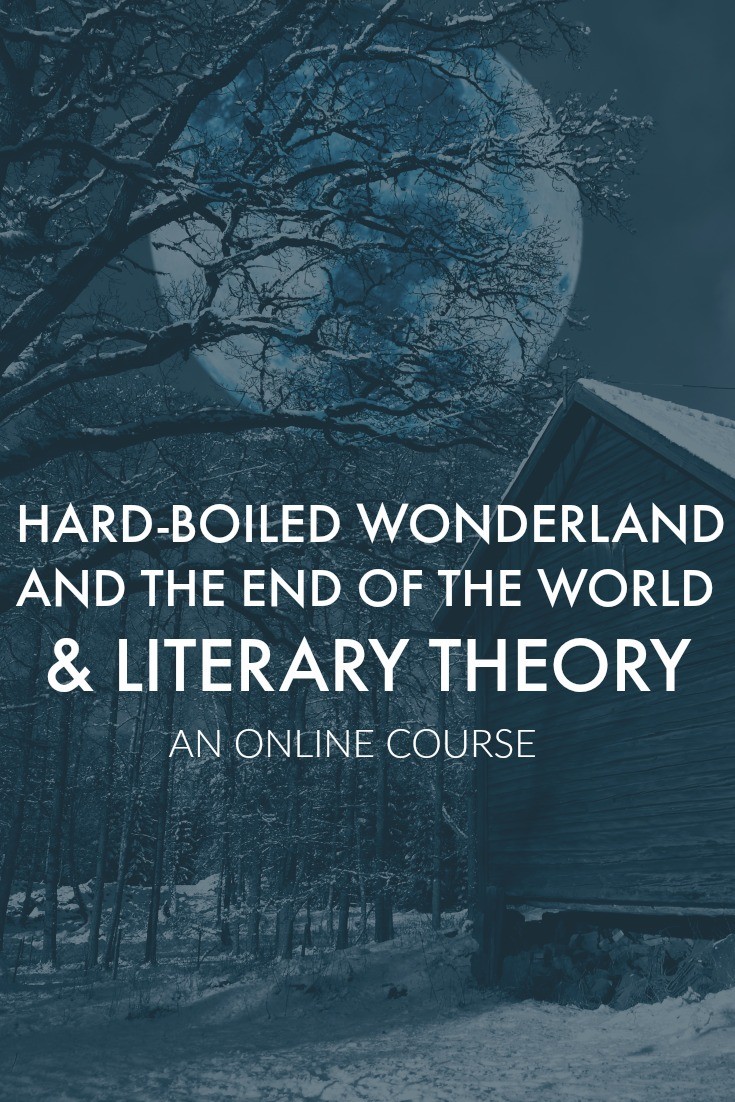 Theory, Literature, & Translation Tutorials
Each unit includes video tutorials and a workbook to walk you through the hard-to-grasp concepts. This course slowly builds the foundation for each concept by considering the thinker and the context in which it was first articulated. After we establish the foundation, we consider how each idea is meant to function within the novel.
Further Reading & Resources
An extended reading list is provided for each unit, linking to articles, interviews, and other works that relate to the concepts discussed. If you find you can never learn enough about Murakami, these resources will keep you reading as you await his next novel.
Written & Live Discussions
Students are invited to discuss the novel and the material with other participants, ask their own questions and share their interpretations each week on the written discussion forum within the course.

We also meet together for two live online video conference chats. This gives participants an opportunity to connect with other Murakami readers to discuss the ideas presented and their own interpretations. It is also a great time to ask any questions related to the lecture material and theoretical concepts presented in the course.
This Course Includes:
Unit Workbook
Video Tutorials
Discussion Forum
Live Video Chats
Further Reading & Resources
Email Support
Private Facebook Group Access
---