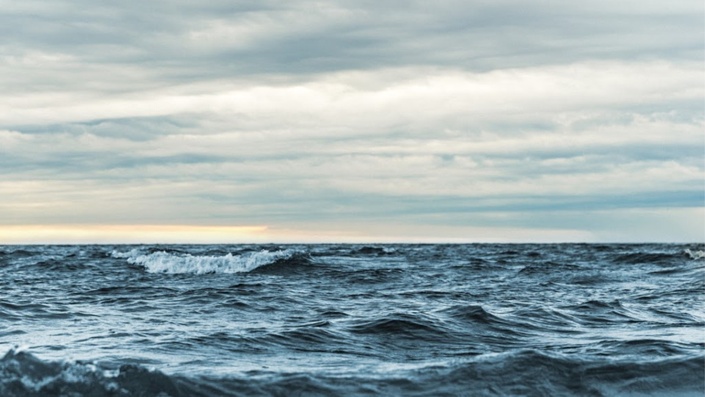 The Waves by Virginia Woolf
Online Course
FIRST ASCENT
The Waves by Virginia Woolf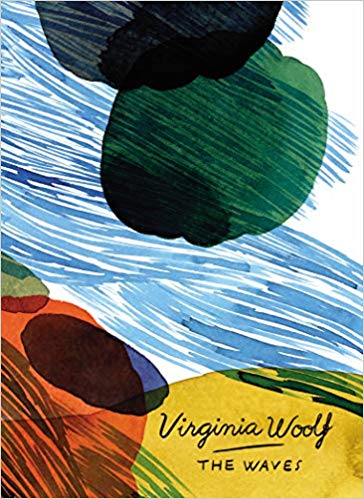 "Now," said Neville, "my tree flowers. My heart rises. All oppression is relieved. All impediment is removed. the reign of chaos is over. He has imposed order. Knives cut again."
Great literature is replete with contrasts. Tone and Mood, Character and Setting, and nearly all successful use of analogy and metaphor employ this device. A well-stocked library and a well-read mind also reflect the technique of juxtaposition of two differing elements in such a way as to stimulate interest, ideas, and understanding, avoiding the concretization that may result from a fixed and singular approach. By way of extreme contrast to the wide-ranging, free flowing ideation of "Infinite Jest," our first ascent rides on the genius of modernist, stream-of-consciousness narrative presented by Virginia Woolf.
Like Wallace, Woolf took her own life after reaching the apex of her art. The body of work she left behind allows us to inhabit a mind uniquely shaped to understand the deeper nature of our species. This nature, told through the never-still inner voice that fills both our waking and sleeping hours, divines "The Waves" as an omnipresent narrative metaphor unlike any other novel Woolf attempted.
Like Hamlet in the extreme, all six of the speaking characters in the novel use soliloquy to articulate their innermost selves. So complete is Woolf's use of the form that on a quick read, the six voices blend into one central consciousness, the exploration of which seemed to be the author's purpose in this highly experimental work.
Woolf hooks the reader through the use of a powerful metaphor, that of ocean waves at sunrise, beginning far out to sea and running to the shore, where they break in a moment of existential fulfillment. This poetic image, reflected in the language, a poetic-prose, represents the lives of the characters, and indeed, of all living things.
There are no boundaries to mark the beginning of one monologue and the start of the next. The plot is loose, hanging together on the tragedy of a seventh character whose death halfway through forms the basis of much reflection on the part of the survivors.
Themes of consciousness, identity, self and others, and the unity of collective thought all travel the depths of this relatively short, compared to "Infinite Jest," novel.
A close reader meets six distinctive personalities as they navigate the journey from early childhood to full adult life, bound by tragedy and the world they inhabit, yet each enjoying or suffering an independent existence.
Woolf, who was a contemporary of Joyce, leads us up the mountain toward the summit in a novel whose contrasts with "Infinite Jest" might merit a wholly separate course of study.
This course is the second in a series we call The Himalayas of Literature. Woolf, who was a contemporary of Joyce, leads us up the mountain toward the summit in a novel whose contrasts with Infinite Jest might merit a wholly separate course of study.

Your Instructor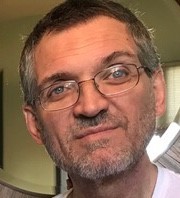 Many years ago, deep in the heart of Texas, Stephen fell in love with long, dense novels that most of his friends and family found better suited for pressing flowers or propping up a broken table leg than as something to crack open and read. He found these books opened his mind to rich experiences with an immediacy that simply didn't exist in day-to-day life.
Graduate level courses in Faulkner and Milton at Trinity University in San Antonio, along with continuing obsessions with Shakespeare, World Mythology, and the life changing discovery of Aristotle's "Poetics" led him to consume much of the literary canon, participate in workshops on the craft of writing, and help organize and lead discussions in a book club of serious authors, academics, and journalists studying literary craft for nearly ten years.
Stephen worked in retail sales and management for over forty years, the last fourteen as a bookstore manager, before retiring to his great passions of learning through reading great literature, writing, and sharing his experience with other bibliophiles.
He is also continuing his mythology and self-discovery studies as a student of Dr. David Frawley, studying the Vedic sciences and philosophy. His personal philosophy comes from from the great Zen teacher, Shrunyu Suzuki:
"The goal of practice is always to keep our beginner's mind...in the beginner's mind there are many possibilities, but in the expert's there are few."

Overview
Live Discussions
Available in days
days after you enroll
Frequently Asked Questions
When does the course start and finish?
The course starts now and never ends! It is a completely self-paced online course - you decide when you start and when you finish.
How long do I have access to the course?
How does lifetime access sound? After enrolling, you have unlimited access to this course for as long as you like - across any and all devices you own.
What if I am unhappy with the course?
We would never want you to be unhappy! If you are unsatisfied with your purchase, contact us in the first 30 days and we will give you a full refund.