"Narrow minds devoid of imagination. Intolerance, theories cut off from reality, empty terminology, usurped ideals, inflexible systems. Those are the things that really frighten me. What I absolutely fear and loathe."
― Haruki Murakami, Kafka on the Shore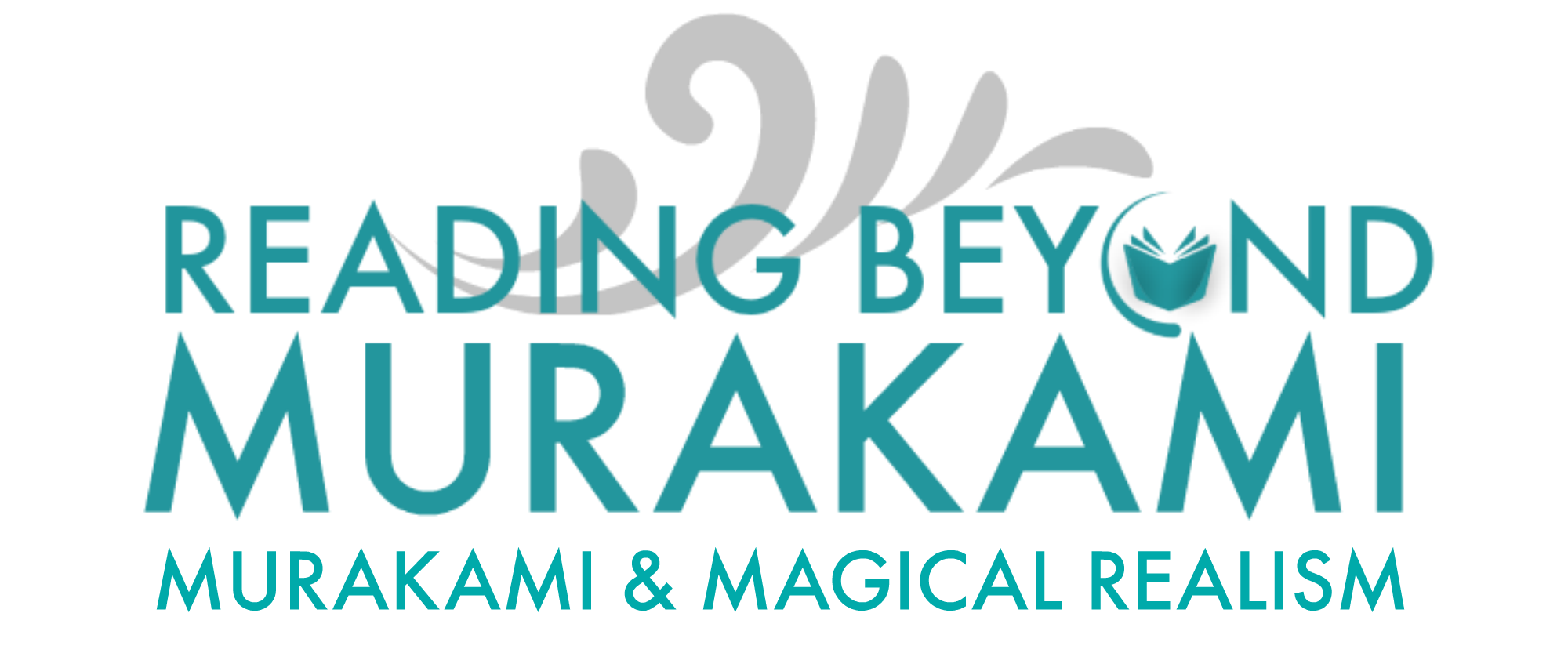 Together we will learn about the nuances of magical realism and see how Murakami's writing beautifully illustrates this genre. Magical Realism is a genre of literature in which fantastical, magical, and other-worldly occurrences are treated as not just possible, but realistic. In many of Murakami's novels, readers experience these magical elements as they are seamlessly integrated into the narrative. With one eye always on the story, this course explores the fantastic, the unbelievable, the beautiful, the uncanny, and the absurd to watch how meaning is made as all of these elements unite to create one compelling story after another. In addition to learning about the nuances in the genre of magical realism, this adult literature course also considers the various narrative devices and classic literary elements found in each novel.
Course Reading:
The reading is 100 pages a week.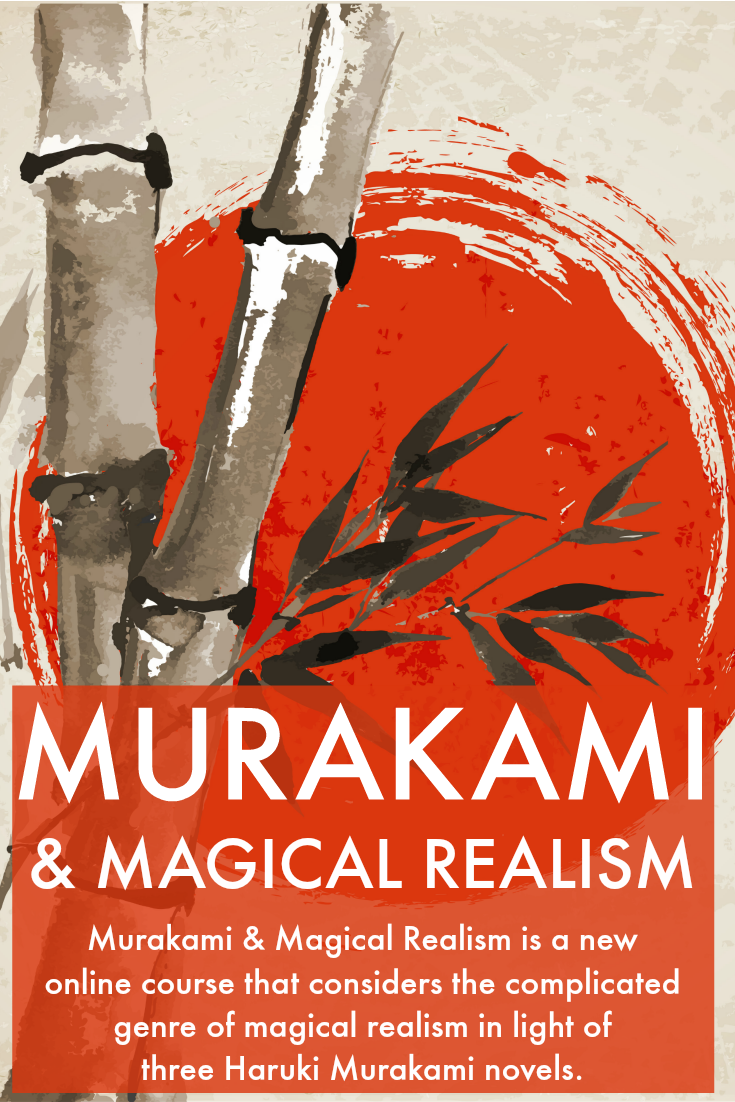 This Course Includes:
Lectures on Magical Realism

Literature tutorials

Recorded live discussions

Supplemental reading and resources

Class discussions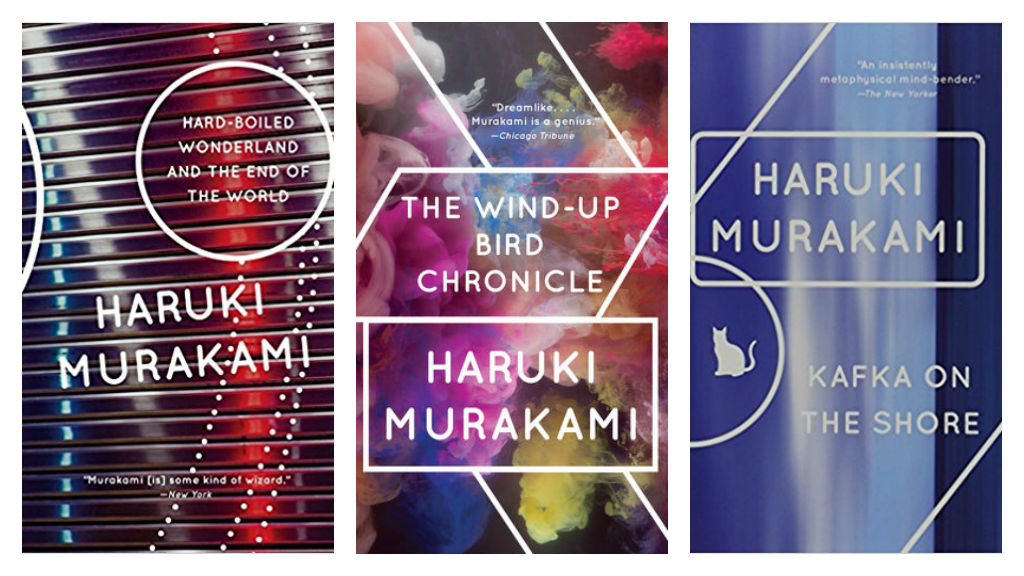 If you love and celebrate the power of story in literature, but you want to do dig deeper into the theories and philosophies influencing each work, then this course is for you. Each lecture is designed to explain the nuances of magical realism and amplify your reading experience of the current novel.
READING | LECTURES | DISCUSSIONS | LIVE CHATS | MEMORIZATION

This is an adult literature course designed to add intellectual stimulation to an already full life. There are five activities that are a part of this course that are detailed below.
We average around 100 pages a week of each novel. In order to participate in weekly discussion boards, and bi-weekly live chats, it is imperative that participants keep up with the reading load. An ideal student would read the assigned chapters between Monday and Friday of each week. On Friday, that week's lectures will be published. Over the weekend, students can view the lectures, comment on the discussion posts, and exchange ideas about the text and magical realism. Participants are welcome to revisit previous lectures and add to previous discussions at any point in the course. There is a strict spoiler policy to ensure course participants protect significant plot points to let each reader discover the literature for themselves. Some participants have previously read all three novels while others are reading Murakami for the very first time.
Lectures will be published every Friday at 12:00 pm Eastern Time (GMT -4/5). Video lectures will be available on a biweekly basis and will primarily relate to magical realism. These lectures are designed to present you with a full picture of the philosophical and literary significance of magical realism as a literary mode. A great deal of research precedes each lecture which allows me to synthesize some of the most important ideas on this topic. Each video lecture is meant to serve as an introduction to the concept presented. Course participants may look to the further reading and resources lectures to investigate any concept they find particularly interesting. This course series attracts hungry and excited minds and participants are always interested in learning something new or exploring a concept in more depth.
The application and analysis of magical realist concepts to the reading will occur in written discussions and live chats to give course participants a chance to make connections and tease out their analyses. Every week there will be a space to discuss the reading, including major plot points, character development, literary devices, and memorable quotes. There are questions to frame the written discussion, but you are welcome to discuss any aspect of the reading you find interesting as it relates to the lecture material or your personal studies and/or interests. Participants tend to have diverse backgrounds and are rich in their areas of expertise, which adds a great deal of depth and insight to our understanding of literature.
Our live chats will take place biweekly on the following dates:
Septemeber 16, 30 - Hard-Boiled Wonderland and the End of the World
October 21, November 4, 18 - The Wind-Up Bird Chronicle
December 9, 23 - Kafka on the Shore
Each live chat will take place at 8:30 pm Eastern Time. You may use this time zone converter to check the time in your local area. This is the time slot that worked best in our previous course for participants all over the world, although I recognize it will leave certain locations at a disadvantage. Each live chat will be recorded and uploaded to our course here for later viewing.
The art and discipline of memory is celebrated in this course series, and for Murakami, all reality is memory. For that reason, you will have three memory assignments for the course (one for each novel). You are to take any passage from the novel you find particularly interesting and memorize it. It can be a sentence, a paragraph, or longer. After you commit the passage to memory, record yourself reciting it or use Facebook Live and upload it to our Facebook Group with a short explanation of why you chose the passage. There is a one week break in between each novel, and participants are encouraged to record their video during this time.
Course Overview
UNIT
WEEK
Understanding Realism
Week 1
Hard-Boiled Wonderland and the End of the World

Week 2
Defining Magical Realism

Week 3
Hard-Boiled Wonderland and the End of the World

Week 4
Break
Week 5
Magical Realism & Ontology

Week 6
The Wind-Up Bird Chronicle

Week 7
Magical Realism & Epistemology

Week 8
The Wind-Up Bird Chronicle
Week 9
Magical Realism & Linguistics
Week 10
The Wind-Up Bird Chronicle
Week 11
Break
Week 12
Magical Realism & the Uncanny
Week 13
Kafka on the Shore
Week 14
Murakami on Magical Realism
Week 15
Kafka on the Shore
Week 16
Your Instructor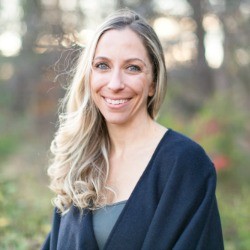 Jessica S. Manuel earned her B.A. in English with an emphasis in Critical Theory and a minor in Theological Studies from The Master's University. She went on to earn her M.A. in English (Literature) from San Francisco State University where she studied 19th-20th Century Literature with a special studies emphasis in Critical Theory. After examining the intersections of psychoanalysis and contemporary literature, she wrote her thesis on Haruki Murakami's use of the unconscious in Hard-Boiled Wonderland and the End of the World. After finishing her degree, she continued her education at University of California, San Diego where she studied Teaching Adult Learners and literature. She offers online adult literature courses for life-long learners through Book Oblivion Academy and also teaches writing and literature courses at the college level.
Frequently Asked Questions
When does the course start and finish?
The course starts now and never ends! It is a completely self-paced online course - you decide when you start and when you finish.
What if I am unhappy with the course?
We would never want you to be unhappy! If you are unsatisfied with your purchase, contact us in the first 30 days and we will give you a full refund.
How long do I have access to the course?
How does lifetime access sound? After enrolling, you have unlimited access to this course for as long as you like - across any and all devices you own.
Who is this course for?
We have students enroll from all over the world. Some participants love Murakami while others just want to learn more about magical realism. Most course participants are working professionals with graduate degrees who love to read, are innately curious about the evolution of ideas, and have a deep appreciation of literature.
ENROLLMENT IS CURRENTLY CLOSED
In order to best support our students, Murakami & Magical Realism is only offered once a year. We strongly encourage you to join our waiting list to be notified when registration opens so that you don't miss out on the brief enrollment period. When you join, you'll also receive A Haruki Murakami Reading Guide and will be the first to find out about all new courses in Book Oblivion Academy.
This course is not open for enrollment.