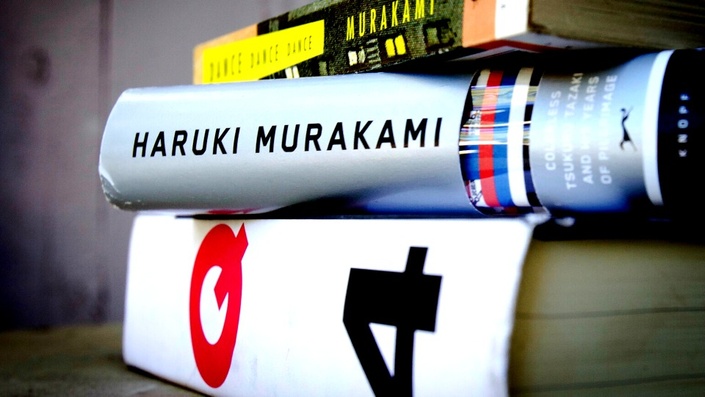 Reading Beyond Murakami
Online Courses + Reading Group
Reading Beyond Murakami Courses + Reading Group

"Whatever it is you are seeking won't come in the form you're expecting."
Reading Beyond Murakami is designed for readers interested in understanding and discussing Haruki Murakami's novels and short stories alongside literary and critical theories and philosophies.
After spending time in our conversations and working through our materials, participants begin to recognize the many theoretical interpretations Murakami's works lend themselves to. Participants become better readers with each new chapter, adding to their already vast array of knowledge and expertise. You will connect and grow with curious, engaged, and enthusiastic minds. And perhaps most significantly, you will grow in your appreciation of Haruki Murakami as a serious author of stories that will certainly stand the test of time.
The Reading Beyond Murakami Course Series is ideal for the life-long learner wanting to continue to challenge oneself or the college or graduate student looking to specialize in Haruki Murakami and literary theory.
Courses Included with Purchase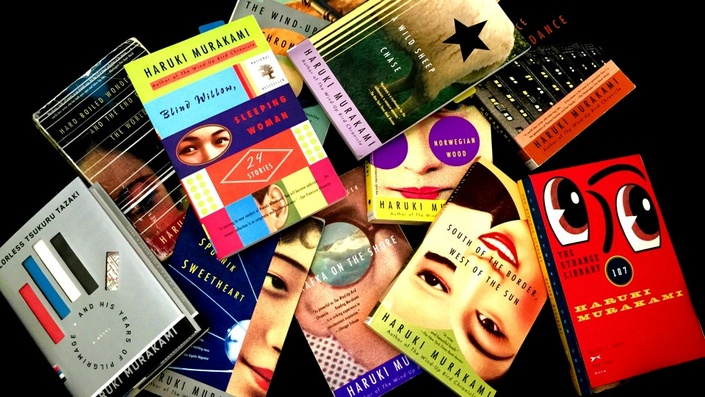 Haruki Murakami Reading Group
Online Mini-Courses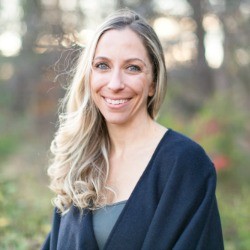 $21/month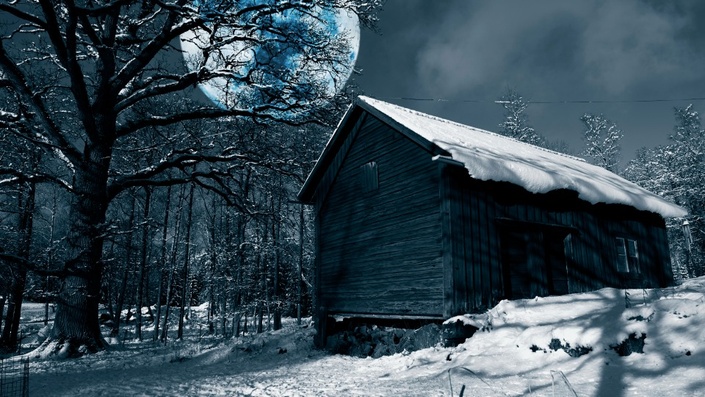 Hard-Boiled Wonderland and the End of the World & Literary Theory
Explore Hard-Boiled Wonderland and the End of the World in light of psychoanalysis, linguistics, hyperreality, and more in this self-paced online course.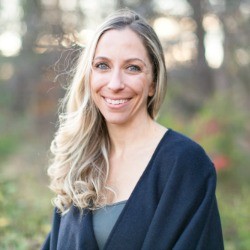 $97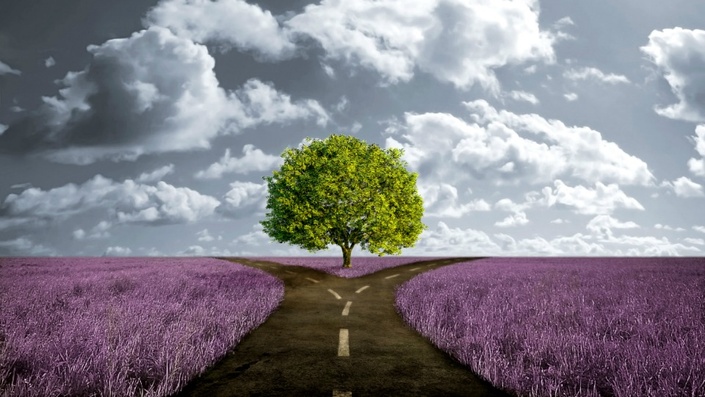 Murakami & Magical Realism
Explore the literary mode and theoretical implications of magical realism in light of three of Murakami's most bizarre novels.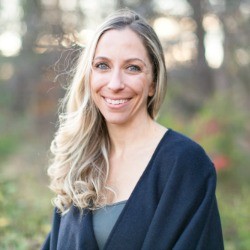 $247
Original Price: $365
Courses Include
Visual Essays

Video Essays

Literature Tutorials

Discussion Threads

Reading Guides

Email Support

Recordings of Online Discussions

Further Reading & Resources

Private Facebook Group Access

Supplemental Reading Group
Murakami Reading Group
"In this world, there are things you can do alone, and things you can do with somebody else. It's important you combine the two in just the right amount."
Haruki Murakami wrote these words in After Dark, and they stand true when it comes to reading and studying Murakami. You can read him "alone," but he ought to be studied with "somebody else."
Book Oblivion was founded with the idea that we would rescue books from oblivion and return them to the center of culture and conversation. One of the ways we do that is through our reading groups. Our Murakami Reading Group supplements our course series and offers participants a way to systematically read through Haruki Murakami's entire body of work.
Our Murakami Reading Group reads an average of 50 pages from a Murakami novel or one short story per week. Each reading includes an introduction to the work and explores some of the theories or philosophies mentioned. Additionally, there is a carefully curated list of further reading and resources included for each work. This list includes other works written by the selected author, secondary books, and online articles related to the author or subject. If applicable, there will also be a list of recommended fiction that directly or indirectly explores each story's ideas.
We spend one month reading and engaging with different stories or a single novel and meet together live in an online video chat on the last weekend of the month. Participants are also invited to join our private Facebook group to engage with the material and one another throughout the month.
Your Instructor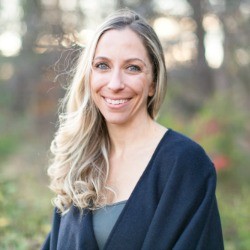 Jessica S. Manuel is a reader, writer, and college professor. Her work explores the intersections of contemporary theories and philosophies with classic and contemporary literature.
She earned her B.A. in English with an emphasis in Critical Theory and a minor in Theological Studies from The Master's University. She went on to earn her M.A. in English (Literature) from San Francisco State University where she studied 19th-20th Century Literatures with a special studies emphasis in Critical Theory. After examining the intersections of psychoanalysis and contemporary literature, she wrote her thesis on Haruki Murakami's use of the unconscious in Hard-Boiled Wonderland and the End of the World.
After earning her M.A., she continued her education at University of California, San Diego where she studied and earned certificates in teaching adult learners, literature, and online teaching and learning. She is currently pursuing her Ph.D. in Rhetorics, Communication, and Information Design at Clemson University.
Jessica offers online adult literature courses and reading groups for life-long learners through Book Oblivion Academy and also teaches writing and literature courses at the college level.
"I've recently joined and love the RBM course; Jessica S. Manuel is a fine instructor and the course materials are sophisticated and insightful. Highly recommended."
- Jeffrey Rogg, Prosecuting Attorney, Michigan, United States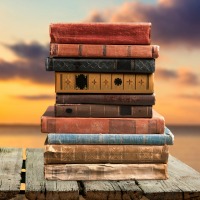 "The Reading Beyond Murakami course series continues to be wildly rewarding for me as it has reignited and transformed my passion for literature, theory, and philosophy as well as it has helped to make me a lifelong learner! These courses are designed for students of any age and are flexible for everyone. Even if you have read Murakami a hundred times or have never heard of him, I, and the community, welcome you to take the plunge and take hold of your own education!"
- Noah Blacker, English Major, Ohio State University, Ohio, United States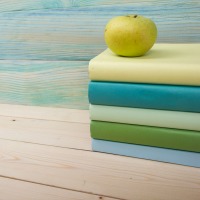 "I'm so excited to be doing this course. I feel like I've found my tribe and I'm so glad I opted for the 'lifer' membership. Writing that brings a smile to my face as it has a fatalistic 'end of the world' Murakami-esk ring to it - lifer. Isn't that great? Murakami's novels are strangely like that. Once you've read one or two you are kind of hooked - F O R L I F E."
- Andrea Day, Artist, Perth, Australia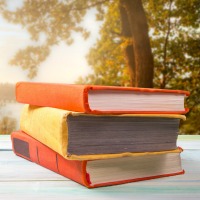 "I am really enjoying reading Hard-Boiled Wonderland and am enjoying being part of an interactive community that will help deepen my understanding of the novel and its influences and references."
- Karen Rodrigue, Assistant Professor of Neuroscience, Texas, United States
Frequently Asked Questions
How long do I have access to the course series?
How does lifetime access sound? Once you purchase the Lifetime Membership, you will be automatically enrolled and have unlimited access to each course as soon as they are published for as long as you like - across any and all devices you own.
What if I am unhappy with the course series?
We would never want you to be unhappy! If you are unsatisfied with your purchase, contact us in the first 30 days and we will give you a full refund.
Do I need to wait for the next session to take an in-progress course?
Nope! Lifetime Members can start their journey toward Murakami mastery right away. Members will get access to all currently available courses and lessons and will be automatically enrolled in all future Murakami courses.